Mobile device usability testing made easy
Mr. Tappy is a kit for recording mobile devices from a user's point of view, without getting in their way.
Easily capture and share interactions and reactions during user research, usability testing, product demonstrations or classroom presentations with the Mr. Tappy camera kit and his free in browser viewer.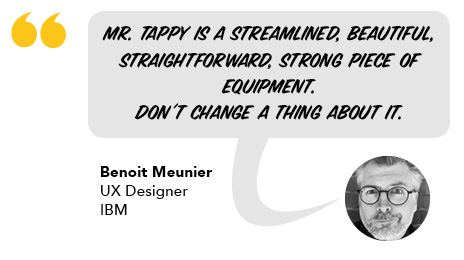 Hundreds of UX professionals in over 40 countries use Mr. Tappy
You'll find him in the studios of product managers and UX designers at the worlds sharpest, most ticketty-boo tech companies, advertising and media agencies.
Then there's the startups, universities, app developers, banks, newspapers, (remember them?) TV channels, medical device manufacturers, game designers and even a chocolate company. mmm…
Find out more about who uses Mr. Tappy.
A taste of who's tapping:
Version 3 packs the following new features:
…and a simple twist for landscape/portrait mode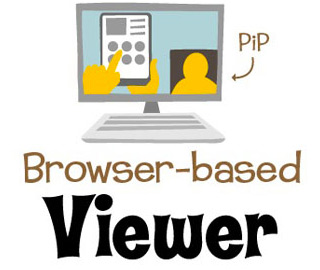 with 'picture in picture' so you can see screen, face and hands
as standard, with auto focus and great light handling