COVID Update:
I'm in production, in stock and shipping to most countries. (USA, Europe, UK) Questions about yours? – sing out: nick@mrtappy.com
And as usual… You'll find the FAQs about buying and shipping in 'good to know' below.
Here are the numbers:
1x Mr Tappy Kit.
Includes everything you see in the picture below...
$349 USD
Shipping.
To anywhere in the world using our 4-6 working day service.
Included
Total
$349 USD
We accept major credit cards through Paypal (You don't need a Paypal account).
What's in the box?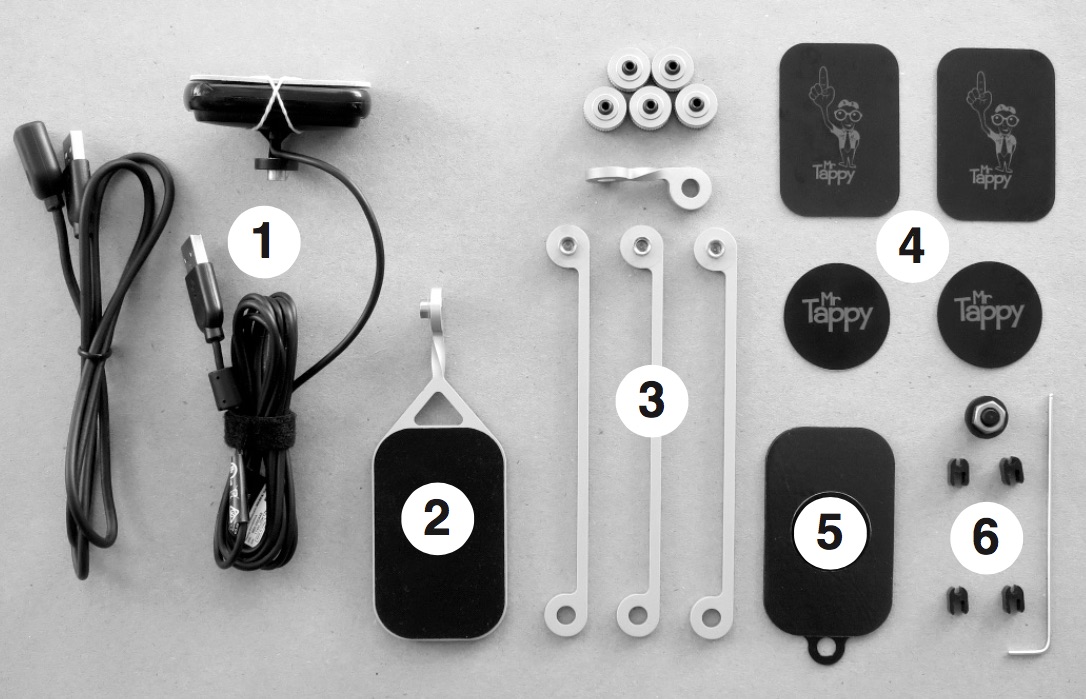 1. HD USB webcam with swivel mount and extn. cable.
2. Magnetic base.
3. Three stackable arms – head mount + Nuts!
4. Paper thin steel plates to work with magnetic base.
5. Suction pad. Alternative to magnetic base.
6. Mount for alternative cameras + cable clips
Plus, a one-page how-to guide
What's not in the box?
Mr. Tappy's very own in-browser viewer. Get it FREE here. No install required, just plug in the camera. Head to www.mrtappy.com/viewer and you'll be all over the interaction.
Good to know…
---
How long? We use a 4-6 working day, tracked courier service. Expedited shipping (a 3-4 working day service) can be arranged for an additional fee of $35 USD. See 'Shipping' in our friendly terms and conditions.
---
Want to buy more than one? You're not alone, and yes, we offer volume discounts – even if it's just a pair of Tappies you need (Just ask).
---
It's for students… Discount please? I love the idea of Mr. Tappy being in a learning environment. Just ask and I'll see what I can do.
---
Is shipping included?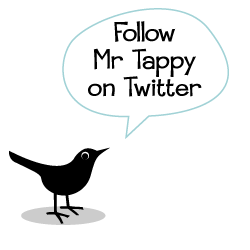 Yes. To anywhere in the world, it's all part of the price.
---
My company needs a receipt, invoice, quote etc. No problem… just let me know the specifics of the paperwork you need and I'll sort it.
---
Questions? I love them… email nick@mrtappy.com