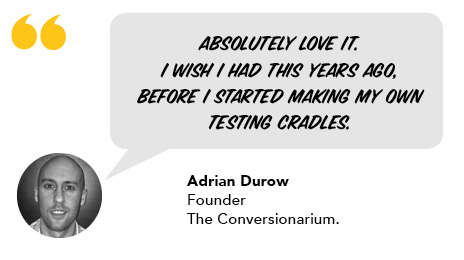 Where's the love coming from?
Seeing is believing…
Understanding how people interact with your digital product (the User Experience) is key to making decisions around what to build, and why to build it.
…and today's complex, subtle interactions are far easier demonstrated on screen than described in words.
That's why so many people are finding their tappiness…
Marketing, research and product development teams, UX pros designing apps and usability testing gurus.
He's also used by sales peeps to demo their app to groups or crowds, and educators who need to show 'how it's done' without their class crowding around their ipad.
Mr. Tappy gets invited to the best UX parties …for two main reasons:
See how users interact with your product
What Mr. Tappy was born to do – observe and record people using a product during product development.
He'll work with your device or theirs, and you'll see every move on and off screen.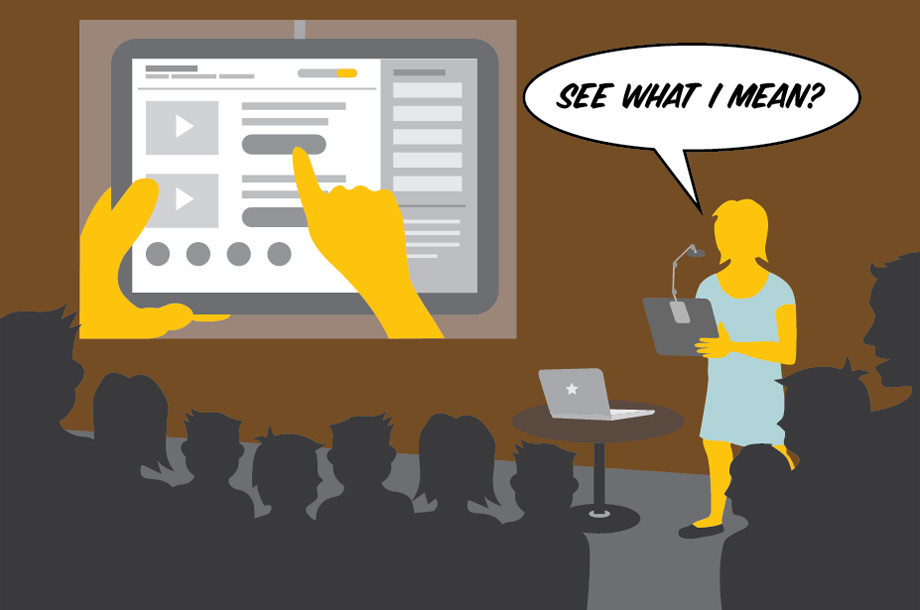 Share mobile interaction with a group
Hook him up to a projector or screen via your laptop to share your app's moves with a crowd.
This gives your audience a user's perspective during presentations, demos and even meetings.
MR TAPPY for EDUCATION
SEE HOW LEADING UNIVERSITIES ARE READYING THE NEXT GENERATION OF UX DESIGNERS
Mr. Tappy in your school
And what about those tweets...